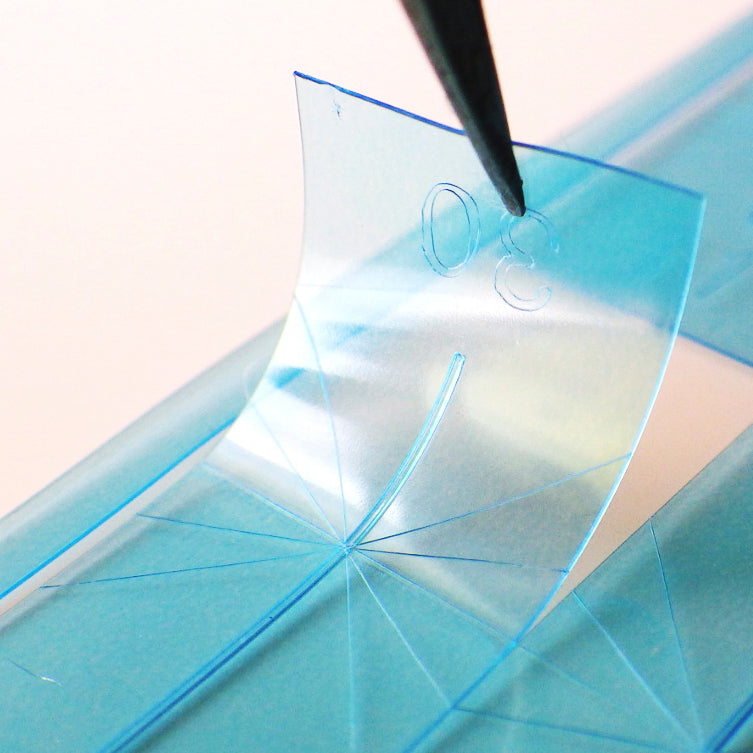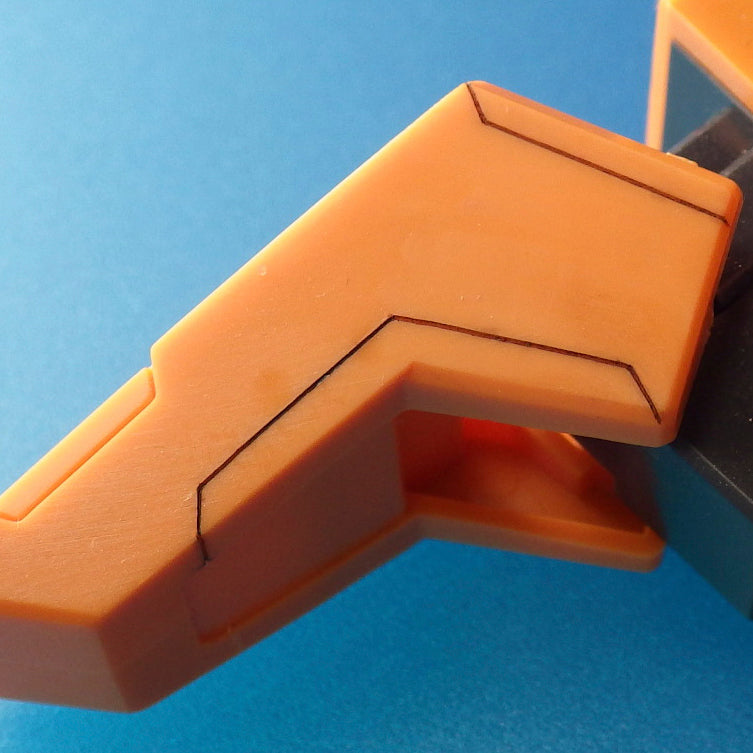 Gunprimer
Panel Line Scribing Guide - Straight
This guide is designed to help you scribe straight panel lines on plastic surfaces.
The guide groove comes in a variety of lengths from 10mm to 50mm. Each guide is marked with angles at every 15 degrees to allow you to line up intersecting lines consistently with precision.
Three groove widths are available to accommodate different scribing tools.
Contains 3 sheets 
This is a hobby tool intended for use on plastics. Other materials are not recommended. Clean parts before adhering the guide, as oil on the surface will compromise the adhesion.