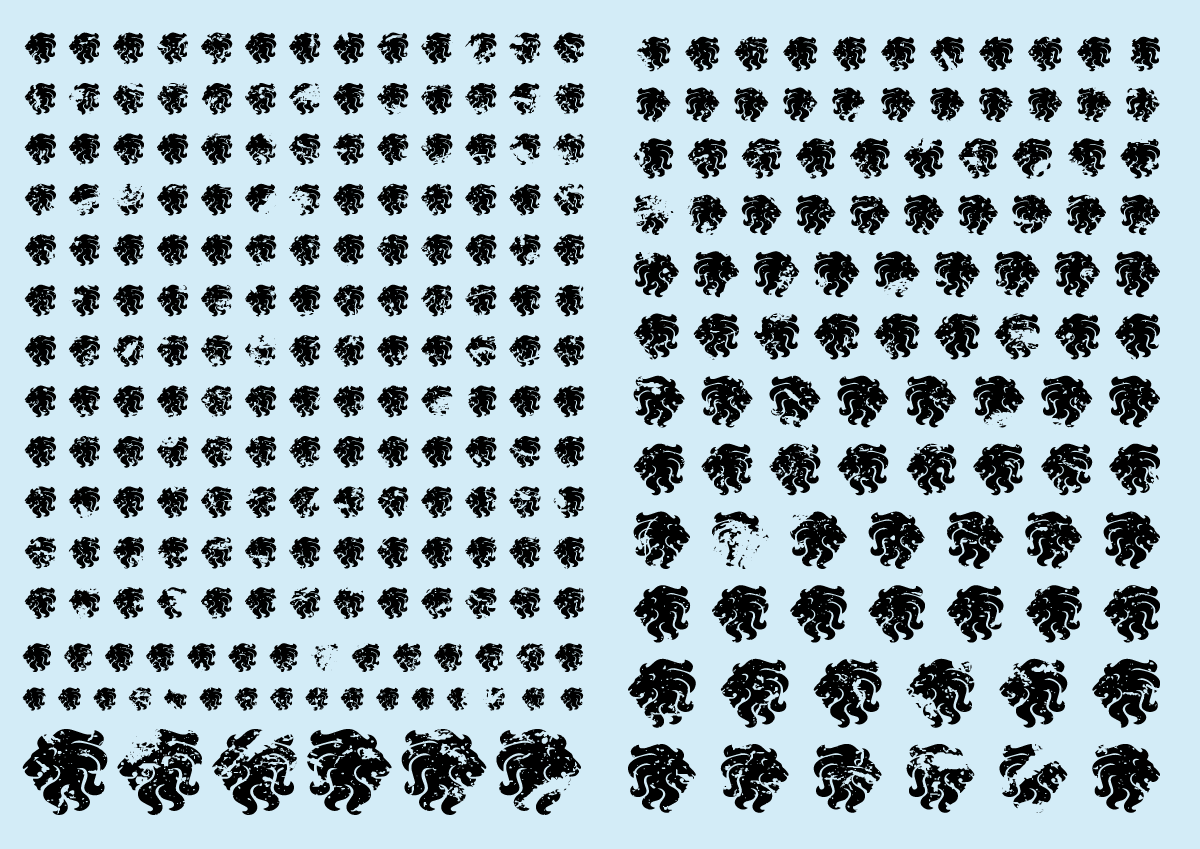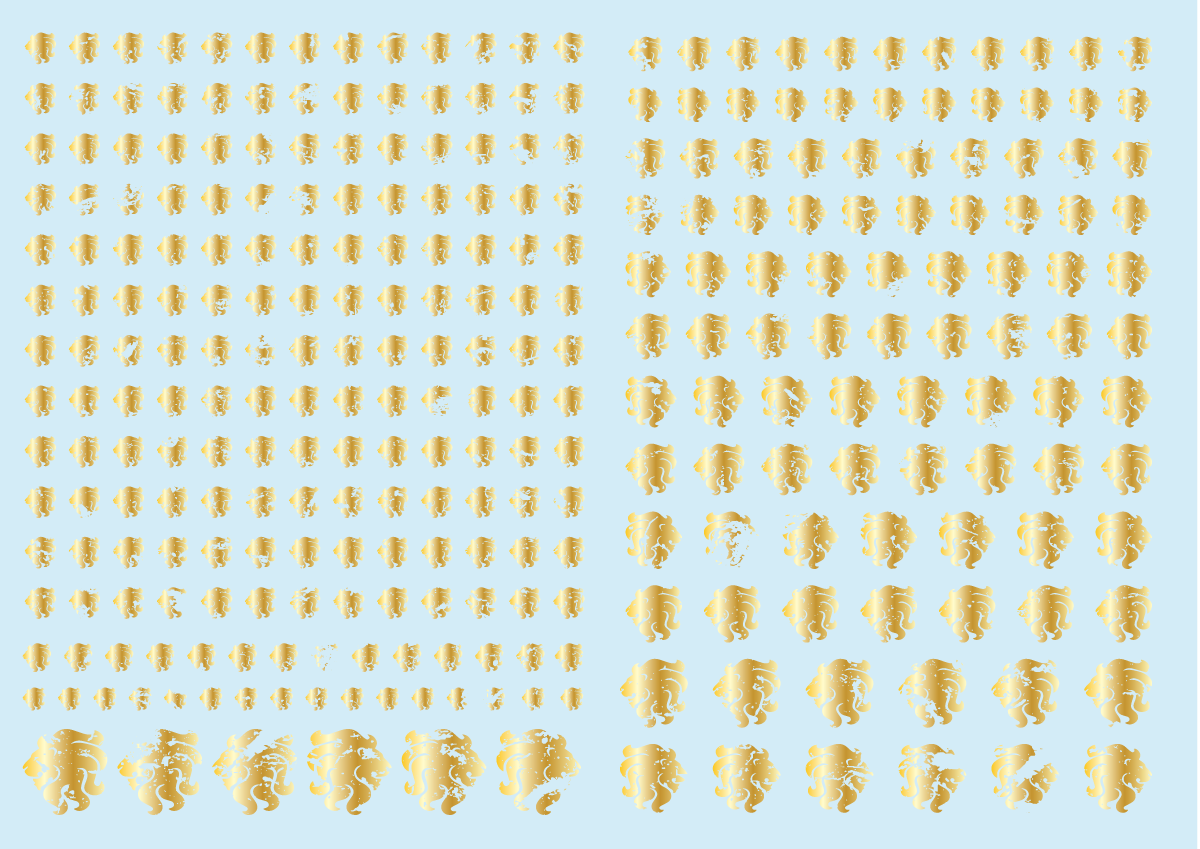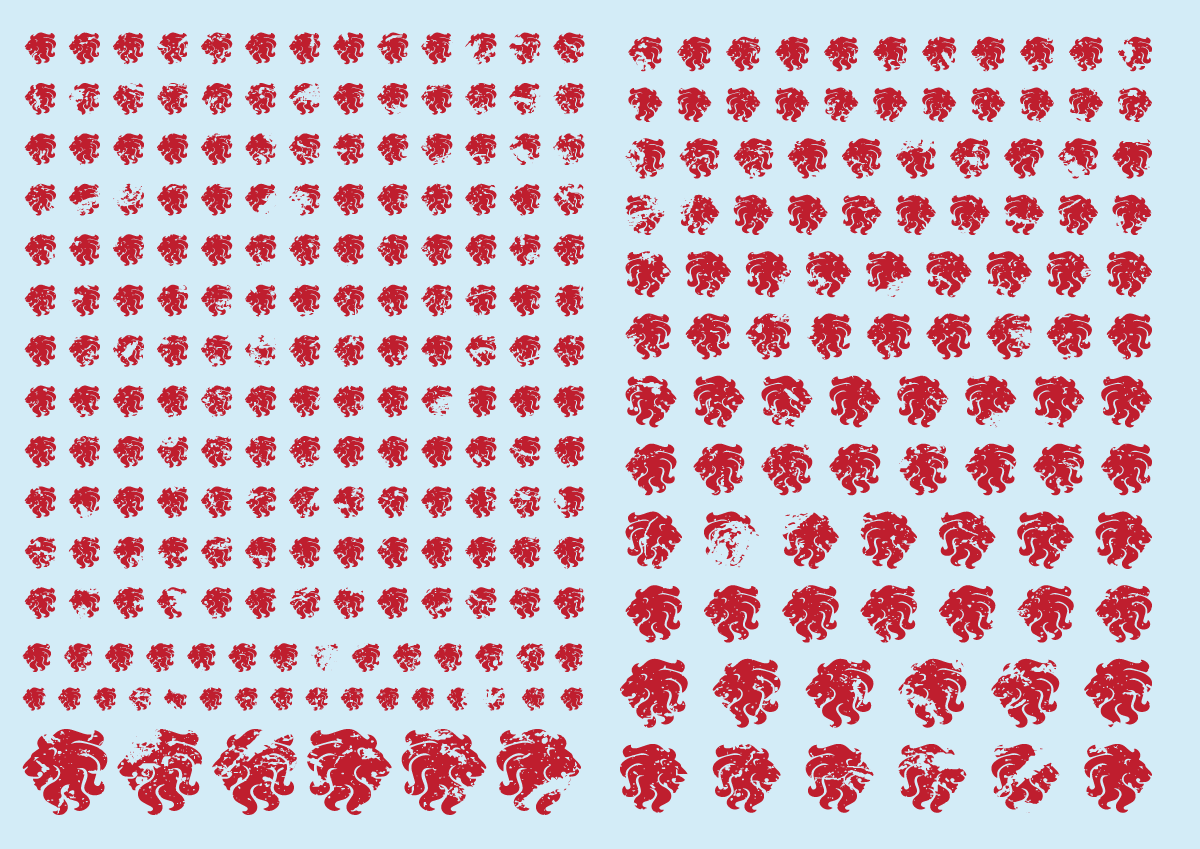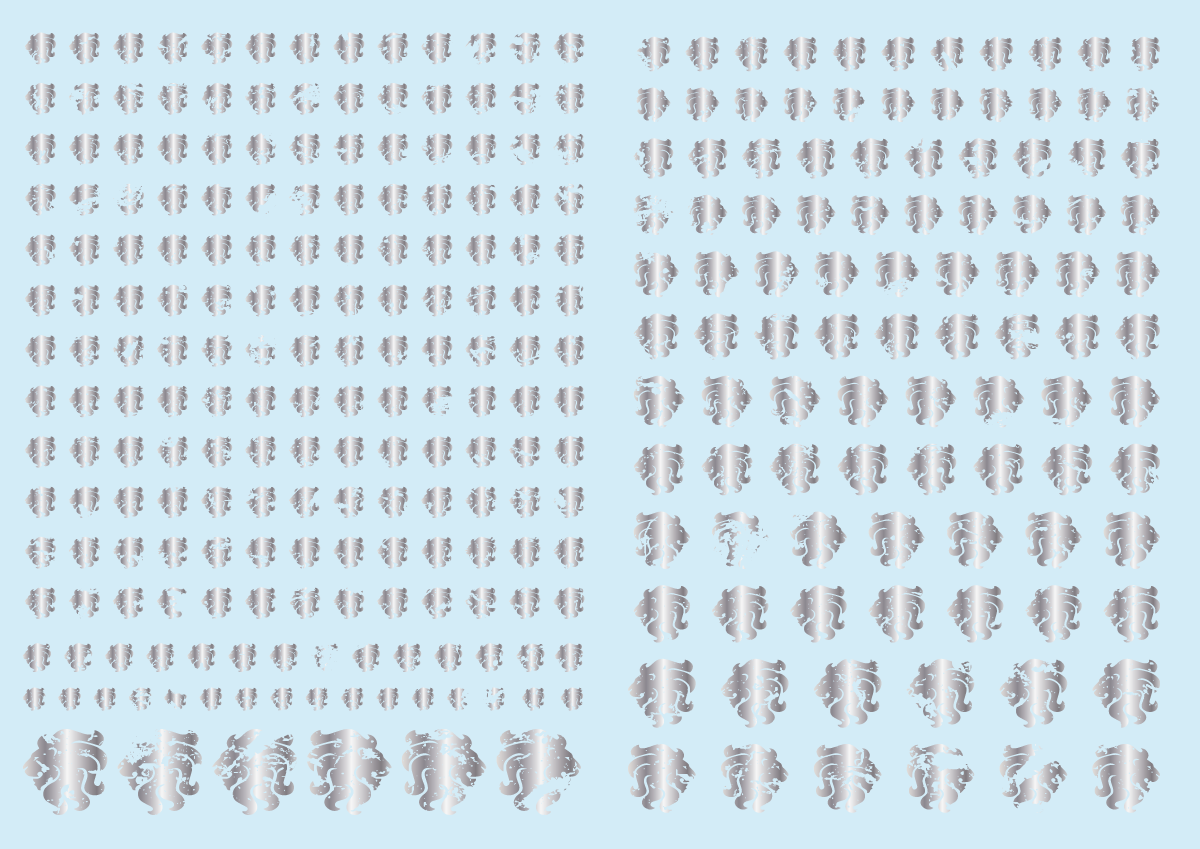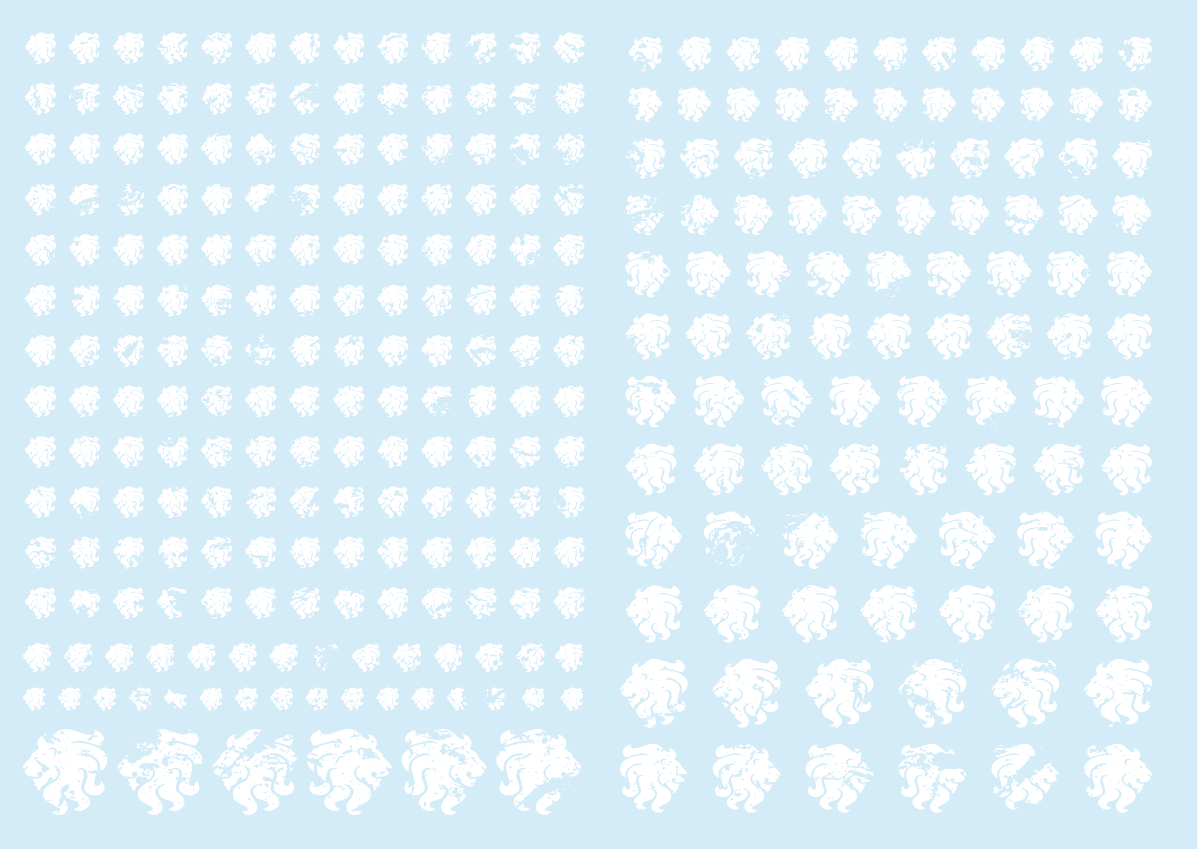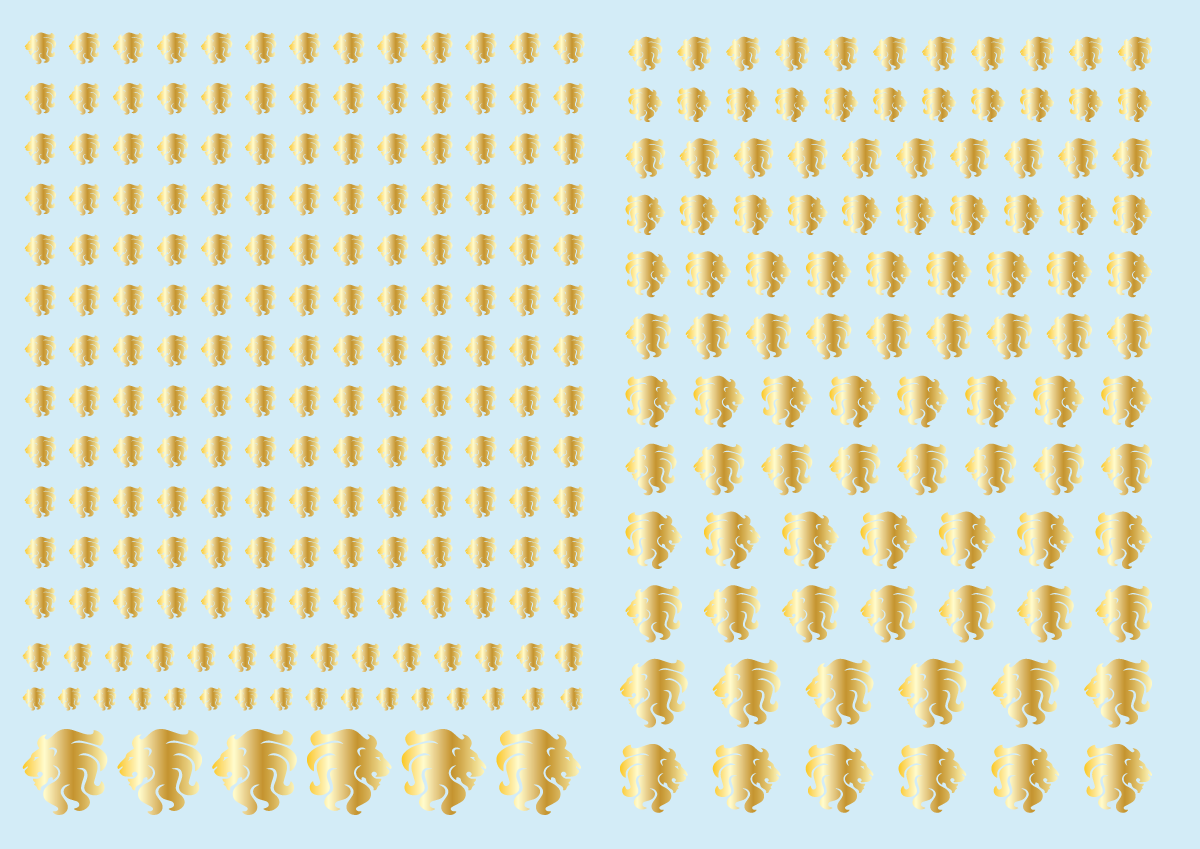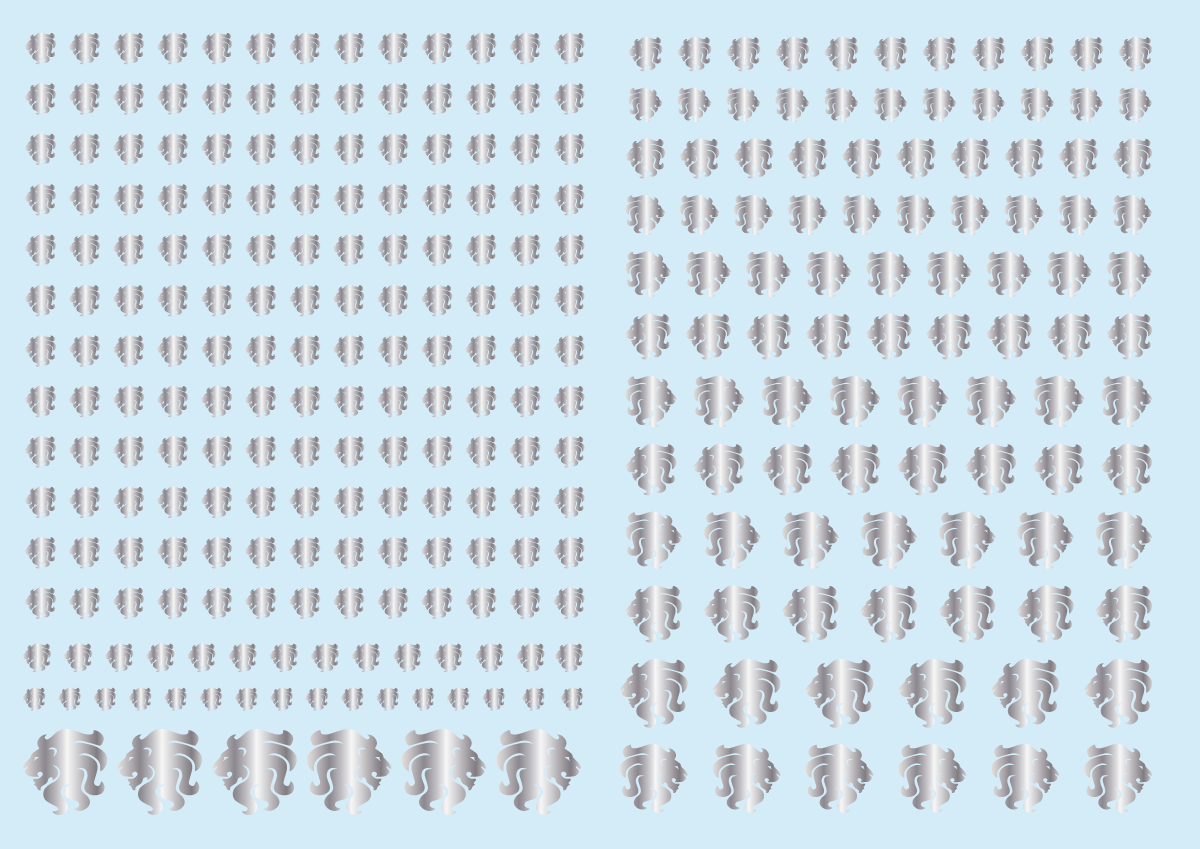 Light Industries
Lion Heads
Every army looks better with heraldry. Take your army to the next level with chapter badges for use on shoulders and vehicles. 
Contents:
110 shoulder pad sized decals
25 detailing decals
10 light vehicle decals (5 each direction)(11mm tall)
8 medium decals (4 each direction) (15mm tall)
12 large decals (6 each direction)(20mm tall)
Each sheet measures 8.25"x 5.75" (21cm X 15 cm)
Decal solvent and decal set is recommended for best results. These products help the decals conform to curved surfaces, and increase durability, as well as help to hide the decal edges.
Additional colours available by request