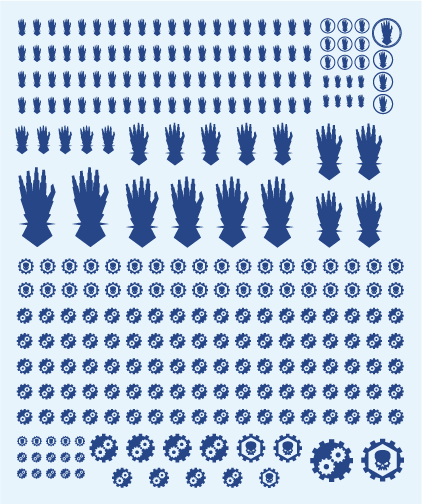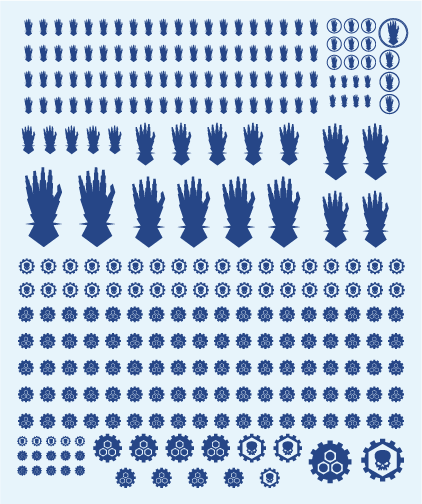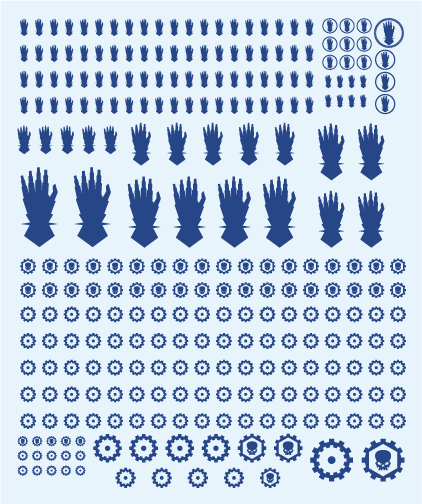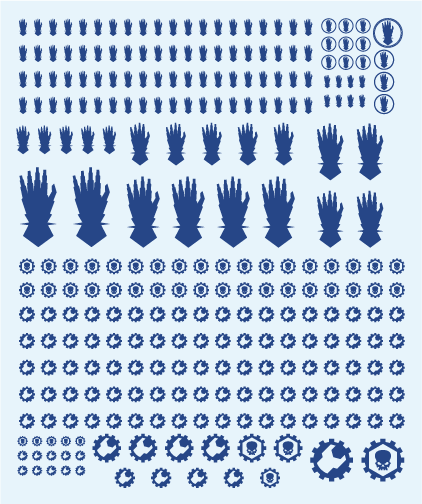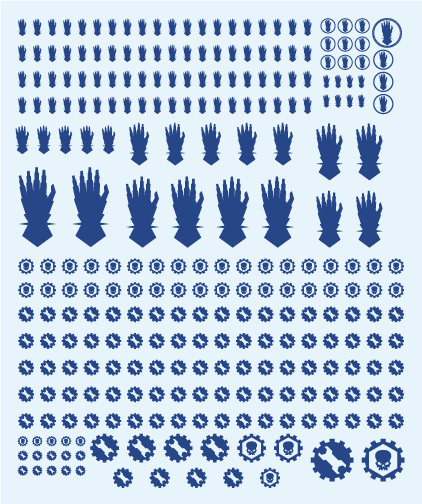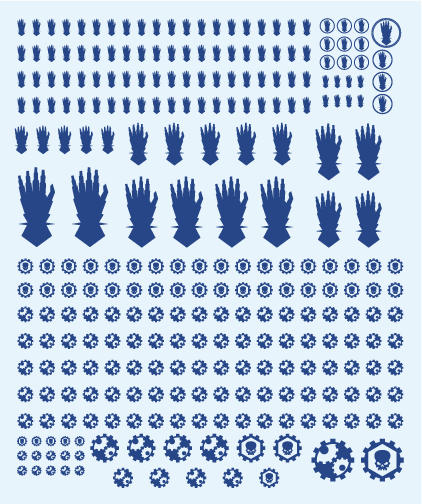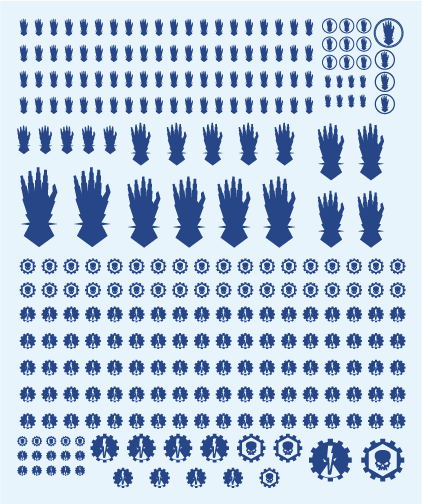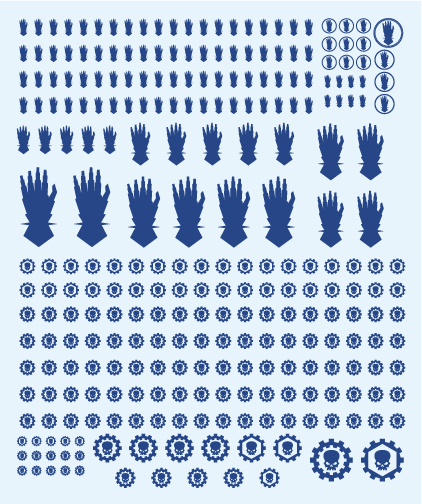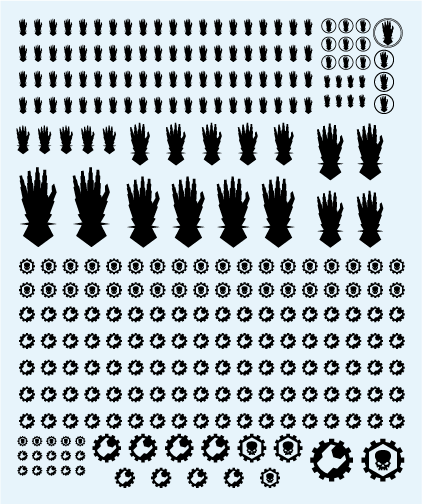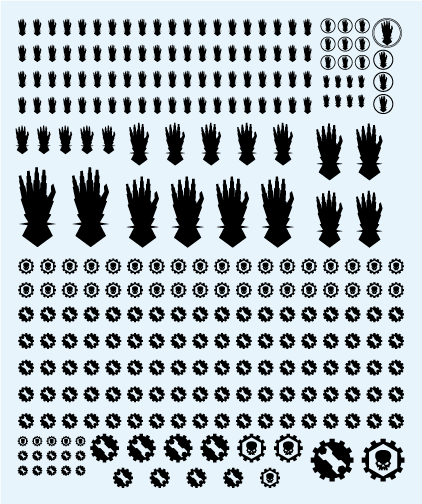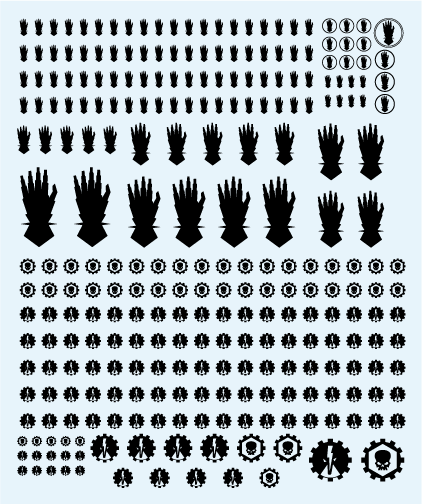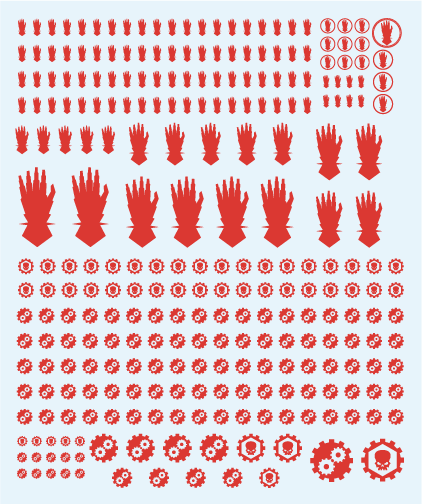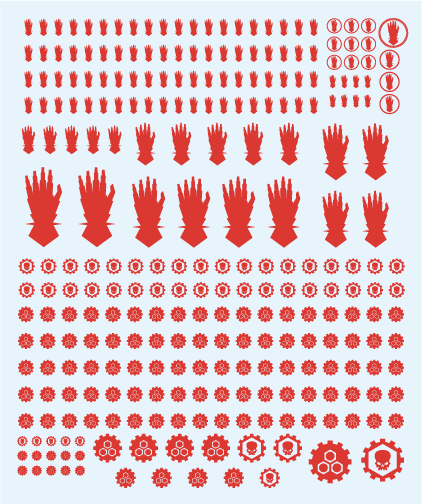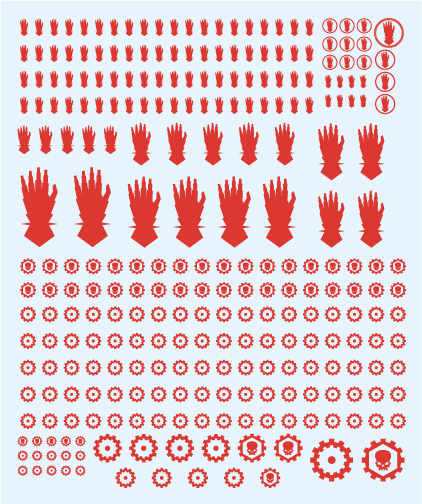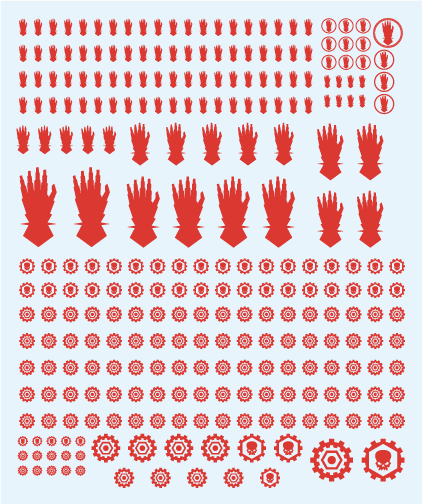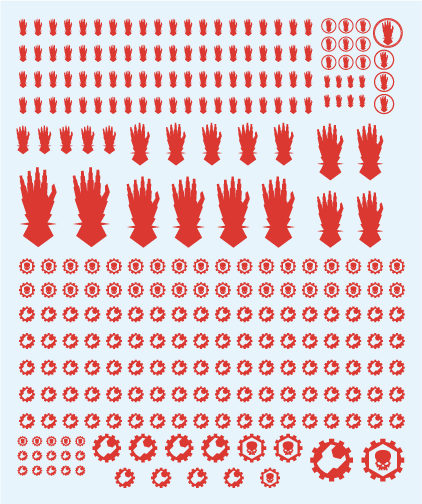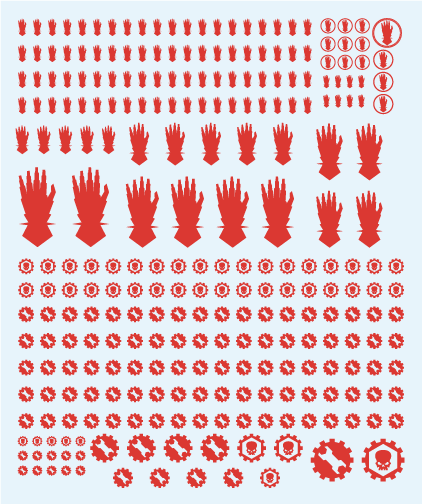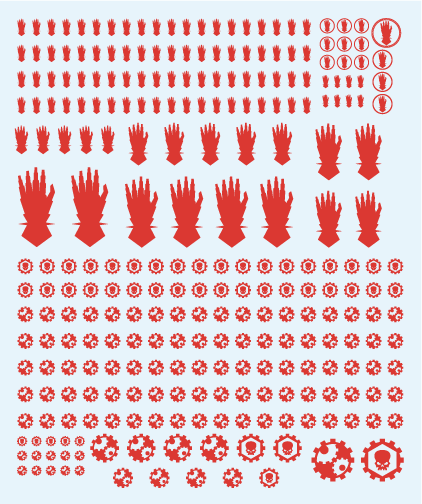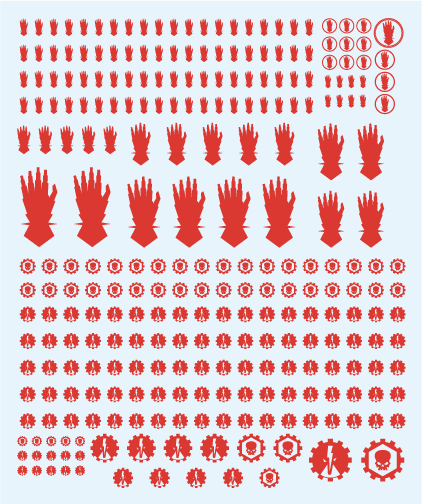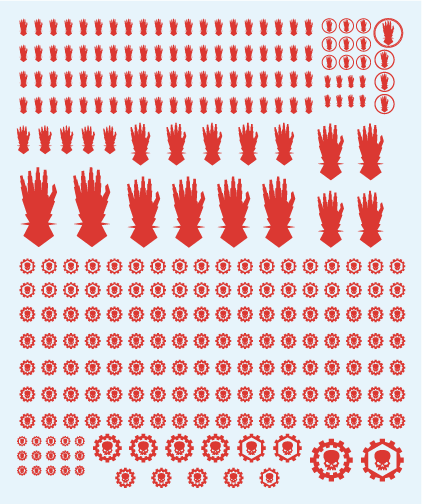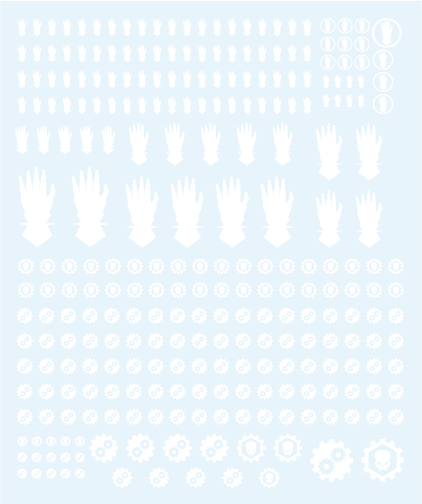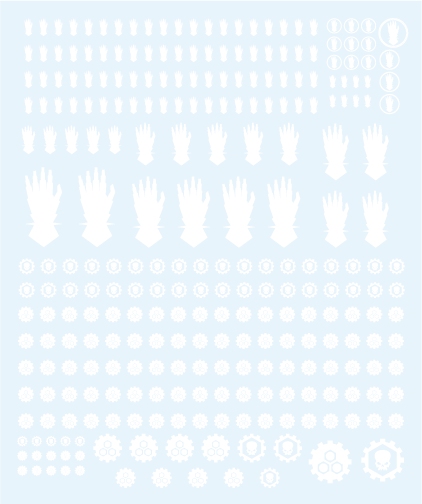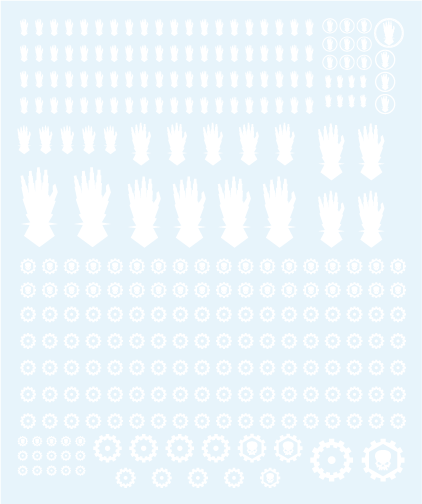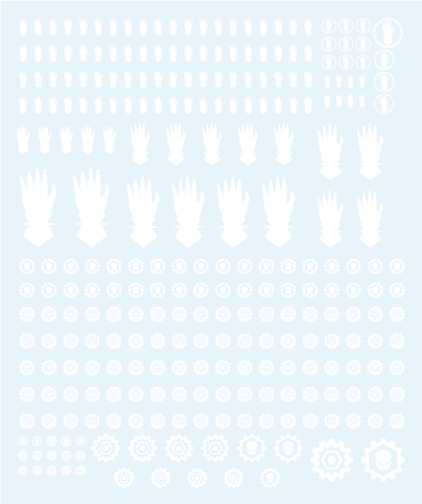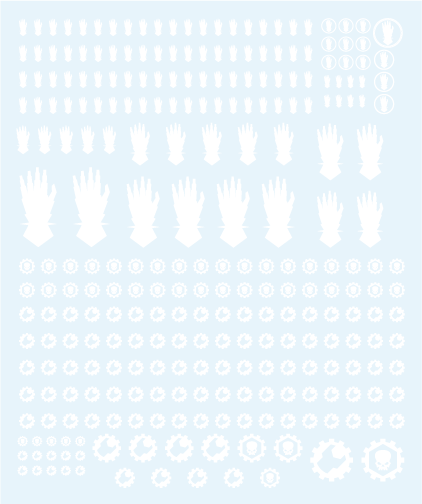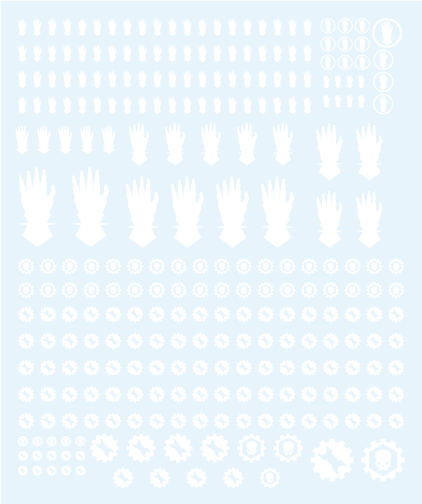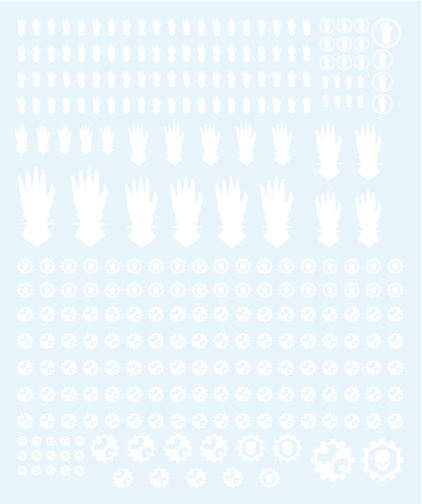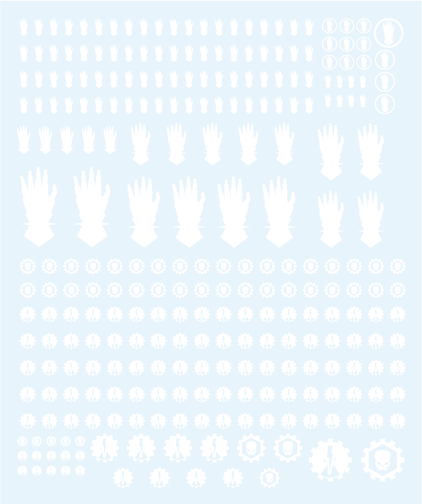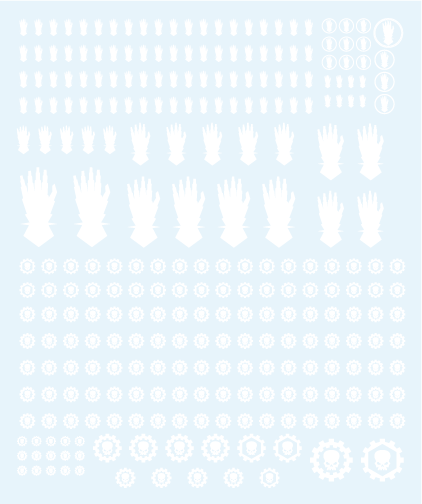 Light Industries
Hands of Steel
Every army looks better with heraldry. Take your army to the next level with chapter badges for use on shoulders, vehicles and knees.
Each sheet has a selection of first company markings, and markings for the 2nd-10th company depending on  which sheet you select.
Contents:
80 shoulder pad sized icons 
1 Ancient Banner icons
12 icons in circles 
8 (3mm tall)
5 medium decals  (10mm tall)
5 large decals (15mm tall)
4 XL decals (20mm tall)
4 XXL decals (25mm tall)
2 XXXL decals (28mm tall)
36 first company small
90 2-10th company small
5 first  company extra small
10 2-10th company extra small
4 additional first company
9 additional  2-10th company


The "Companies Only" sheet comes with 36 of each fo the 10 company symbols.
Each sheet measures 8.25"x 5.75" (21cm X 15 cm)
Decal solvent and decal set is recommended for best results. These products help the decals conform to curved surfaces, and increase durability, as well as help to hide the decal edges.

Red and Blue decals are best suited to white backgrounds.